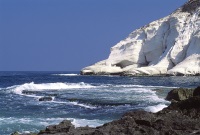 Israel Travel Guide
Israel is a land heavy with history, as the cradle of Judaism, Christianity and Islam alike. This cultural complexity is reflected in the diversity of its natural landscape, which varies from the salty serenity of the Dead Sea, to verdant national parks and parched desert plateaus.
Most visits to the Holy Land begin with a trip to the capital city of Jerusalem. The streets bustle with activity and busy markets line the cobbled streets against a skyline of sacred sites. The modern commercial centre of Tel Aviv is dedicated to the more hedonistic pursuits of life, that come in the form of sun-drenched beaches, good restaurants, designer clothing stores and sophisticated night clubs. Sunbathing and scuba diving are the main draw of the Red Sea port of Elat, while relaxation and spa resorts are a specialty of the Dead Sea experience. The Galilee area, north of Jerusalem, is the destination of pilgrims and nature-lovers alike. The region's concentration of holy sites is fascinating, particularly around the azure stretches of the Sea of Galilee. The cosmopolitan reaches of the Jewish-Arab city of Haifa provide a glorious base from which to explore the Galilee area, as well as the magnificent sea grottoes of Rosh Hanikra.
Israel is home to more than 200 museums - the highest number of museums per capita in the world - further underlining its status as one of the most culturally-rich destinations on the planet. Its national parks are roundly celebrated for their accessibility and beauty. Of course, the chief attractions of Israel are religious, with sites of profound spiritual importance drawing pilgrims from three religions.
Travel Guide powered by Word Travels, copyright © 2019 Globe Media Ltd. By its very nature information in this travel guide is subject to change at short notice and travellers are urged to verify information on which they're relying with the relevant authorities. Neither Globe Media Ltd nor Village Travel Cheam can accept any responsibility for any loss or inconvenience to any person as a result of information contained above.